Ring Them Bells : Things That Come Slow LP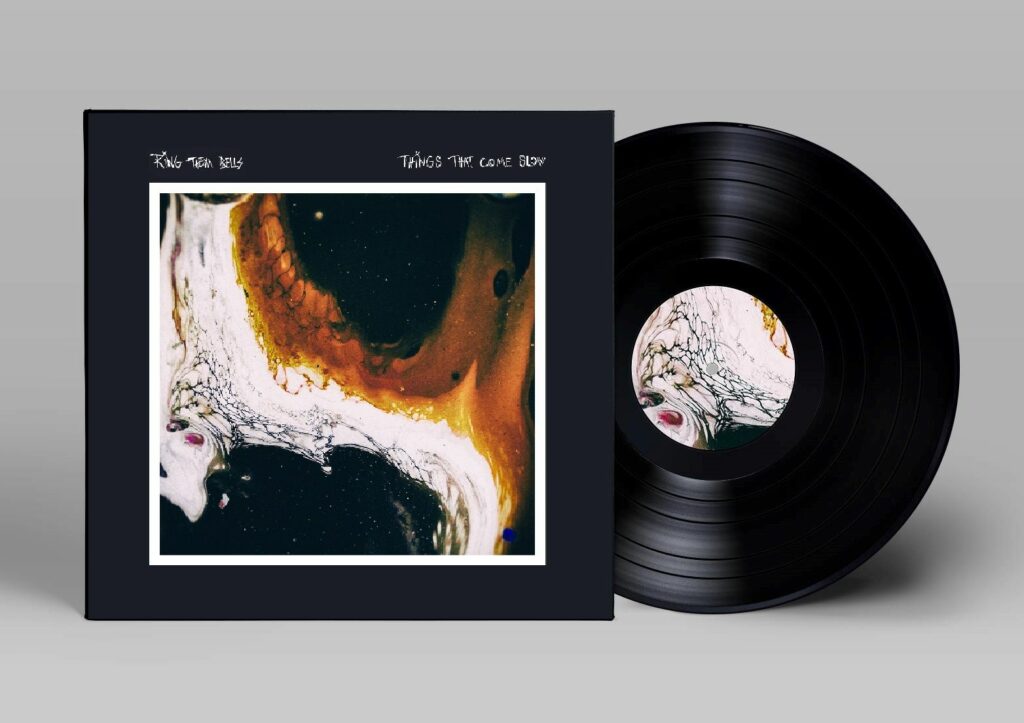 Ring Them Bells, our very good friends in Copenhagen, have a new record out call Things That Come Slow, on the Danish label Iceberg Records. We're not releasing it in the US exactly, but you can pre-order the LP version from the online store to be shipped later in the summer that will include an instant digital download.
The Danish noise rockers RING THEM BELLS are back with a more groovy, impertinent, and catchy expression than ever before. Think Primal Scream, Ride, and My Bloody Valentine meets the Rolling Stones, The Stooges, and The Byrds. The explosive energy is intact, but now with a more prominent place for strong hooks and choruses in the massive wall of sound.
On Things That Come Slow the energy is focused in a short and tightly composition, where agile vocal harmonies weaves together on the top of a groovy beat with Indian percussion, psychedelic '60s pop sounds, and an explosive guitar-driven chorus. What seems to be untamed and chaotic, nicely comes together in a danceable song with hooks. The force of RING THEM BELLS is that something magic and dangerous happens, when it all seems like it's about to fall apart.
With its ten tracks the album is delivering alternative rock with an undeniably '60s '70s vibe, in which reverb and vocal harmonies takes the pride of place. Things That Come Slow is overall well-proportioned and well put together, where the songs are allowed to shine through while the noise is sounding in the background

GAFFA, ****
The psychedelic 1960s vibes lures beneath a dirty and noise-rocky surface, and fans of My Bloody Valentine, The Raveonettes, Slowdive, and Serena Maneesh will most likely enjoy to swing their leather-dressed hips to the sound of Things That Come Slow


ELLE Magazine DK, Album of the Month
It should have been called "Damn Great Things That Come Slow" because this is an especially remarkable album. Ring Them Bells invite you into their elaborate, thoughtfully designed dark universe, and you cannot resist their call.

GoodBecauseDanish.com