The Appleseed Cast : Low Level Owl 3xLP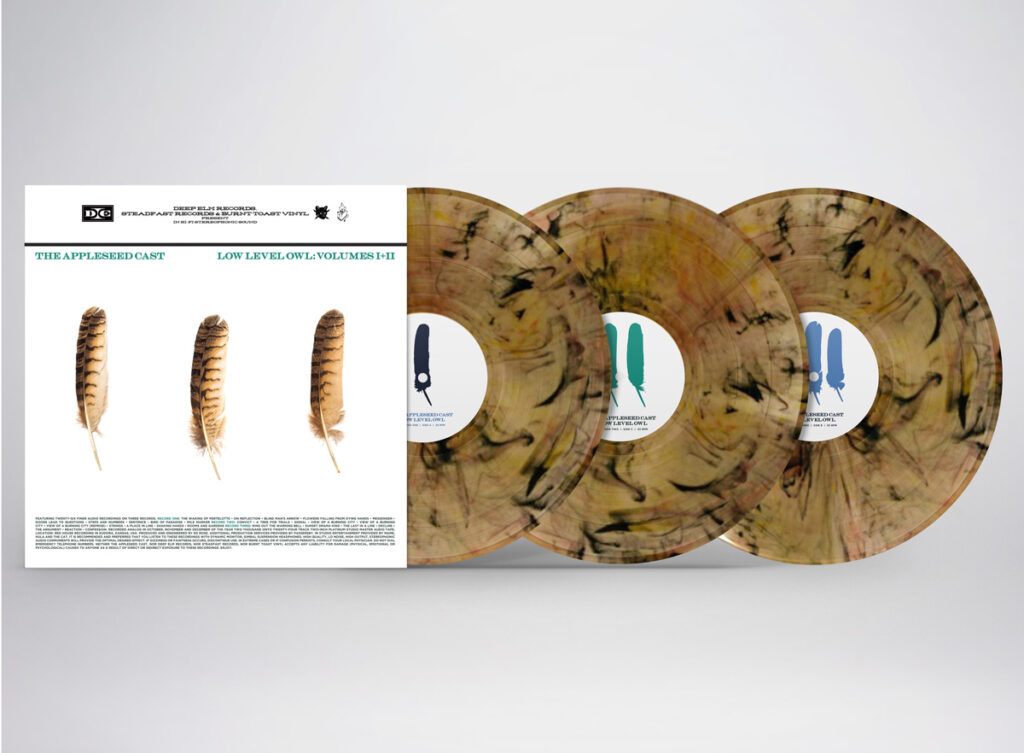 Low Level Owl
20th Anniversary Edition
Co-released by Burnt Toast Vinyl and Steadfast Records, Deluxe 20th Anniversary Edition triple vinyl of The Appleseed Cast's classic Low Level Owl album. Recorded and produced by Ed Rose in 2000 and released by Deep Elm Records in 2001 and 2002 as two volumes.
Remastered for vinyl by Adam Boose at Cauliflower Audio and cut to lacquers by Bob Weston at Chicago Mastering. Pressed on high quality vinyl by Gotta Groove Records in Cleveland, OH.
Featuring restored artwork, packaged in a matte finish, spot gloss triple gatefold jacket with full color printed inner sleeves, and a full color 11×36 tri-fold insert. A limited one-time pressing for the 20th Anniversary of this album. Also available on limited edition double cassette.
Limit of 2 copies/person. For pre-orders, click here.
Update 01 June 2021: We are in the pressing queue and are expecting these to arrive from the factory shortly.
Update 08 June 2021: We are expecting initial copies to begin shipping starting on 18 June.