Luxury : Amazing and Thank You and The Latest & The Greatest LPs and Movies With Heroes : Bring On The Night LP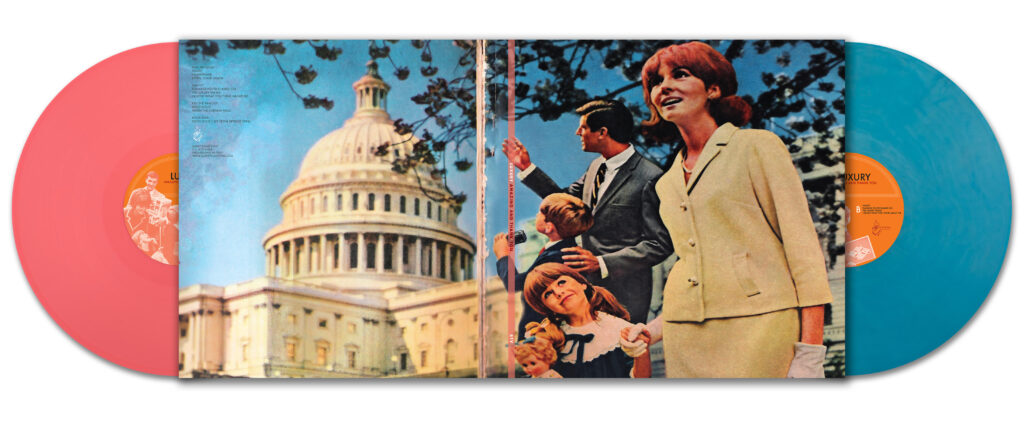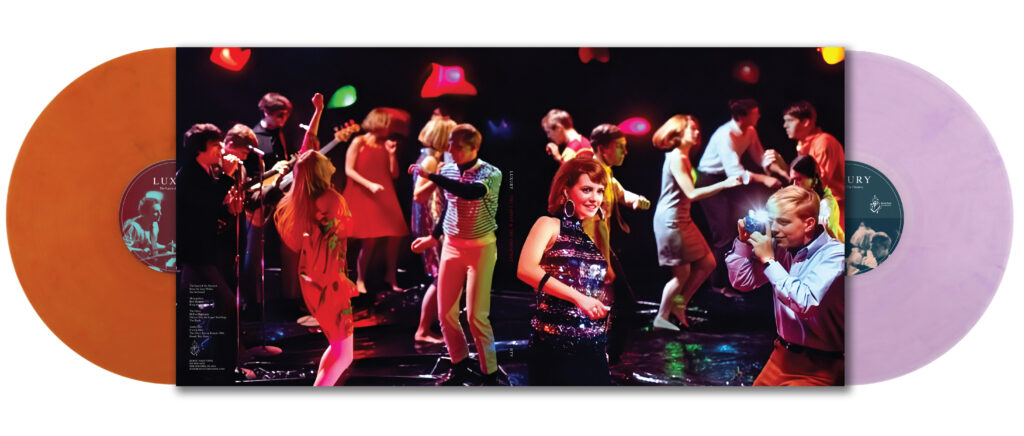 Luxury Announce Vinyl Reissue of First Two Albums.

Courtesy of Burnt Toast Vinyl, the band, Luxury is poised for the vinyl reissue of their first two albums Amazing and Thank You (1995) and The Latest & The Greatest (1997).  Originally released on Seattle label Tooth and Nail, Amazing and Thank You blends the aggression and chaos of American post punk with the androgynous melodicism of British New Wave and shoegaze. This reissue includes three extra tracks including a live version of fan favorite "Solid Gold." 

Luxury's second album, The Latest & The Greatest, maintains the energy of Amazing and Thank You while expanding into decidedly more meditative terrain. Produced by legendary Athens producer, Dave Barbe, their sophomore release was written and recorded shortly after a catastrophic touring wreck that threatened to end not only the band, but particularly the lives of drummer Glenn Black and singer Lee Bozeman,  (for more on the wreck and it's trajectory, which led 3 of the members of Luxury to become Eastern Orthodox priests, we refer you to the 2019 feature film Parallel Love: The Story of a Band Called Luxury). This re-issue of The Latest & The Greatest includes 4 bonus tracks including a cover of Adam Ant's 1982 hit, "Goody Two Shoes," a staple of live Luxury shows.

NPR music critic Lars Gotrich writes about these two releases, "Punk rock is mischievous and confrontational by nature, but so rarely does the music bewilder. Luxury nestled into an unexplored nexus of dreamy chaos and coifed dandyism, charged with a pretty-boy trickster spirit and Southern Gothic mystery. In these shimmering and shattered songs full of youthful rage, confusion and melancholy, there is also a pearl of the divine, waiting to be uncovered."
Both Amazing and Thank You and The Latest & The Greatest have been remastered by multi-Grammy award winning engineer, Michael Graves, and have newly designed artwork courtesy of guitarist, Jamey Bozeman. Both are being released as double LPs  on 180g colored vinyl with full color inserts and are packaged in a thick, gloss gatefold jacket as limited pressings of 500 copies.
Buy the Amazing and Thank You and The Latest & The Greatest combo here at a special price (limit one per customer). Buy Amazing and Thank You separately here (limit three per customer). Buy The Latest & The Greatest separately here (limit three per customer).
Test pressings have been approved and vinyl is in the production queue. We are expecting shipment in August 2023 and pre-orders will ship out soon after receipt.
btv-131 Luxury Amazing & Thank You
Side A// Pink Revenge / South / Champagne Bitter, Once Again
Side B// Vanity / Flaming Youth Flames On / The Luxury Theme / I Know What You Think About Me
Side C// Kill the Famous / Solid Gold / When the Curtain Falls
Side D// Rock Star / Solid Gold / Runaround Sue, It's My Party (Live from Detroit 1996)
btv-132 Luxury The Latest & The Greatest
Side A// The Latest & the Greatest / From the Lion Within Not So Grand
Side B// Metropolitan / Red Mascara /King Me
Side C// The Glory / Hell or Highwater / I Know Why the Caged Bird Sings / The Pearls
Side D// Anniversary / C'est la Mort / The Glory (Live in Detroit 1996) / Goody Two Shoes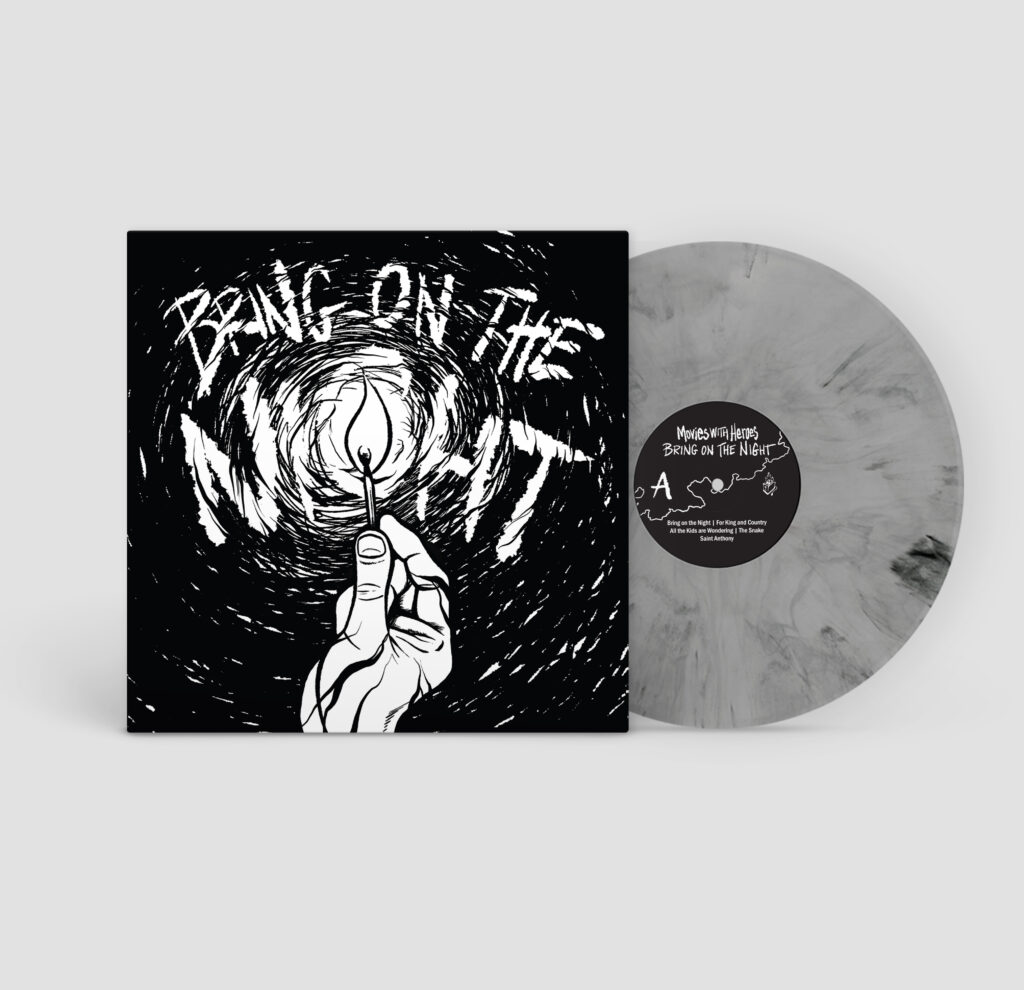 We're excited to be able to release Movies With Heroes Bring On The Night in a limited edition vinyl pressing. Lacquers were mastered by Bob Weston at Chicago Mastering Service and pressed on white and black marbled vinyl with a lyric insert featuring additional artwork to complement Jeremy Bentley's cover illustration. The vinyl has been pressed and will be arriving from the pressing plant in early July.
Bring on the Night is the first new music to be recorded and released by Lancaster, PA based band Movies With Heroes. Movies With Heroes recorded and toured regularly from roughly 2000 to 2007, and have remained friends since. The songs were written mostly remotely by sharing tracks, ideas, and demos online over the course of a couple years. After writing upwards of 30 new songs, we narrowed the album selections down to eleven.
In late 2020, we launched a Kickstarter Campaign to raise funds to record, mix, and master the album. Recording began with drum tracking at The Kaleidoscope in April, 2021. Other tracks were recorded in various locations with the intermediate hub being TH3RD W3RX in Lancaster, where many defining textures and palettes were explored and refined. The process was brought home when we returned to The Kaleidoscope to track background vocals and several final elements before Jon Smith began bringing it all together with mixing. This was no small task, as the album had evolved and taken on a more ambitious scope than any of us initially imagined.
The album traverses several moods in a way that one person involved described as "my new favorite 80s adventure movie soundtrack," or something to that effect. We never would have thought to describe it that way, but for lack of a meaningful descriptor, this is a high compliment. It is whatever the listener hears. We are excited to share it with the world, whatever our listeners might make of it.
Buy Bring On The Night here. Buy Bring On The Night Test Pressings here.
All proceeds from these test pressings will be donated to Lancaster Farm Sanctuary. Additionally, all funds raised will be matched, doubling the donation amount. Black vinyl test pressings will ship immediately and are a limited edition of 25, 15 of which are available to purchase.
Movies With Heroes will be playing live on 29 July at Phantom Power in Millersville, PA, so you can also get your LPs in person at the show!