Ester Drang : Goldenwest 2xLP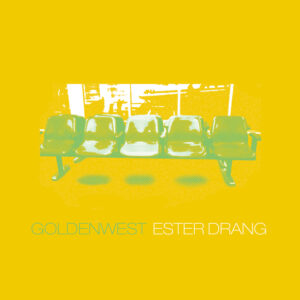 Burnt Toast Vinyl is proud to announce, in conjunction with Clerestory AV, the deluxe vinyl reissue of Ester Drang's 2001 landmark album Goldenwest.
Available on vinyl for the first time, the album was remastered from original tapes by Chris Colbert, cut to lacquers by Matthew Barnhart at Chicago Mastering, and pressed onto high quality vinyl by Gotta Groove Records in Cleveland. The double LP includes two previously unreleased bonus tracks and is packaged in a super thick high-gloss tip-on gatefold jacket. The record is available in three variants: green/yellow swirl vinyl, green/smoke swirl vinyl, and mixed (one of each).
This is an extremely limited pressing, with each label having fewer than 50 copies of each variant available, and a small number of copies being distributed to independent record stores by Redeye Distribution.
Purchase in the Burnt Toast Vinyl online store, Clerestory AV online store, or through the Burnt Toast Vinyl bandcamp site. Orders will ship for a release date of 04 September 2020.