Announcing The Collection : Ars Moriendi 2xLP!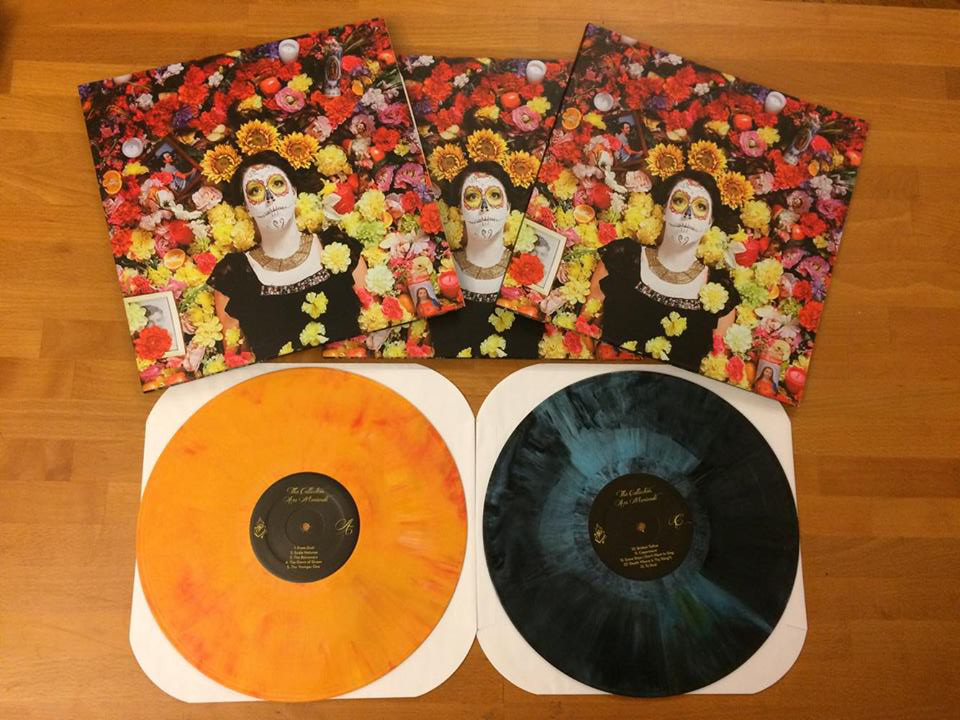 In the summer of 2014, I met 11 of the touring members of Greensboro, NC's The Collection after helping them find a show in Philadelphia. We've been talking about putting their album out on vinyl ever since.
The Collection's Ars Moriendi has a wide range of influences ranging from the orchestral folk of Sufjan Stevens to the punk energy of mewithoutYou to the collective melody of The Polyphonic Spree.
Ars Moriendi is presented on 150g random marbled vinyl in a thick tip-on gatefold jacket with a lyric insert that includes new artwork. The D side has two album outtakes and a cover of Postal Service's "The District Sleeps Alone Tonight." It's available for pre-order now here and will ship in January 2016 when the final printed parts arrive.
"If you love an uplifting big band, The Collection is for you. " – Bob Boilen, NPR
"Ars Moriendi is a towering, colossal achievement" – Stephen Carradini, Independent Clauses
"I was in love instantly … This record is timeless." – Paul Kemsley
Ars Moriendi is streaming at The Collection's bandcamp site:

Here's the video for "The Gown of Green" which initially debuted at NPR.org:

:::scott:::