Letterpressing Inserts for The Jealous Sound
Will from HYMY Industries and I spent several hours this weekend printing lyric inserts for The Jealous Sound LPs. We're letterpressing them using our vintage manual Vandercook No. 3 proof press machine. The paper that we're using is from French Paper, one of America's smallest paper mills located in Michigan and family run since 1871.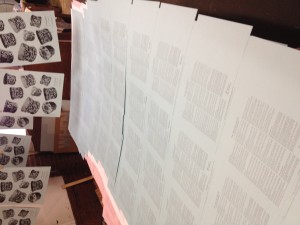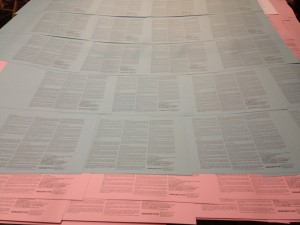 Video: Vandercook Letterpress In Action
So, work is underway, but the vinyl isn't quite ready to ship.
:::scott:::