Denison Witmer : The Ones Who Wait 2xLP
If you head over to Denison Witmer's website, you'll see an announcement for his new album, The Ones Who Wait, due out on Mono Vs. Stereo on 26 April. btv will be issuing the vinyl for this in deluxe thick gatefold jackets (similar to those used for the recent Wovenhand, Starflyer, and mewithoutyou LPs) and it will arrive with a bonus LP, as well as a digital version of the album on cd. The lyrics will also be included on a special letterpress insert.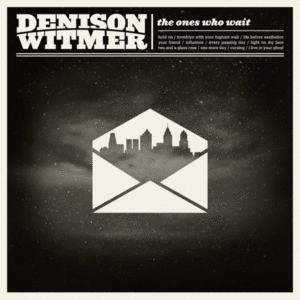 We'll have pre-orders up in our store shortly…You can hear the track "Hold On" on the Mono Vs. Stereo facebook page.
In other news, we've heard a couple of versions of the forthcoming byul album which is being sequenced and mastered. Soon, very soon! We've been waiting years for this one and are very excited.
:::scott:::